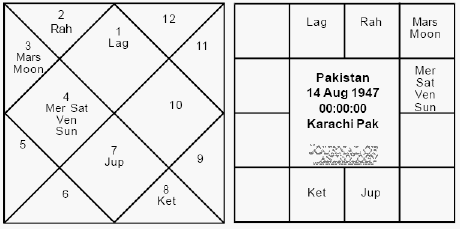 (This article written on 20 May appeared in the Star Teller of July 2007)
I had warned in 2004 about the dreaded year 2007 and from August onwards for eighteen months the entire world situation has to be watched.
As I write this (20 May 2007) after the explosion of a bomb near the Mecca masjid in Hyderabad, it is the Sikh trouble in Punjab between Akalis and the follower of the Dera Saccha Sauda taking the familiar tone of polito-religious violent tones. More about these can be written later.
The Israel situation is as usual the hotspot.
The new French president represents a challenge to Muslim fundamentalists. Attention must turn to the rise of Talibanism in Afghanistan which US and other countries are unable to control.
But the worst seems to be Pakistan where Musharraf is in neck deep trouble, fighting to save further division of Pakistan and the rise of fundamentalists.
A woman journalist had given me a horoscope of Musharraf some years ago and I found it wrong after two years when someone told me that the horoscopic details were wrong by one year and the lagna was Vrischika. Since I have not verified it, I have to examine the future of Musharraf on the basis of the horoscope of Pakistan and the Hindu New Year horoscope of Pakistan which has the same lagna as India.
Vimshottari dasha
First look at the foundation horoscope of Pakistan which is now passing through Ketu Mercury period from 25 Dec 2006 to 22 Dec 2007. Mercury is in mrityubhaga besides being third and the sixth lord.