The year ending week, the last week of December, has generally been a week of celebrations and colorful shows in television channels of India, cheerful in tone and interesting in content. Uneasy seven last days of December 2015 causing agony showing more scorpion bites of Saturn in Vrischika is what we had to live with. Saturn in Vrischika is on the natal Ketu of the Indian Independence horoscope afflicting the lagna and now Mars, after moving into Tula, is on the eighth lord Jupiter of this horoscope also afflicting the lagna.
Now see what happened.
Open the television channels and you have either stories of scorpion bites of Saturn or Modi, or his speeches or Kejri and defamation cases against him or members of his party who continue their hissing inspite of it all. Switch over to sports channels and you have replay of old matches. Rest are glamourous persons who do not interest me. Sometimes some preachers in religious channels do attract me. But the disgust in the month of December 2015 with news channels to which I am attracted, has been immense Why all this ? I will explain astrologically later except stating that ever since Kejri and his party rose, news channels, like the city of Delhi have been suffering from pollution and pain caused by scorpion bites of Saturn helped by Mars and to some extent Rahu.
1
Kejri (1)
Kejri as usual dominated throughout and appeared in news channels on some pretext or the other and went ahead appointing Gopal Subramanyam to head a commission which he cannot do constitutionally, it was said." The Commission of Inquiry Act, 1952, clearly states that only state governments and Centre are allowed to order a commission of inquiry and Delhi, a Union Territory, can only do so in partnership with Centre." As usual, the educated classes asked in private conversations whether Delhi had elected a right man to become its CM remembering his crazy act earlier reported thus:
Delhi CM Arvind Kejriwal threatens to disrupt Republic Day parade
By Supriya Jha Tuesday, January 21, 2014 Zee Media Bureau
New Delhi: Adamant on his stance, `anarchist` Delhi Chief Minister Arvind Kejriwal warned to disrupt the Republic Day celebrations in the capital, as the sit-in staged by the Aam Aadmi Party entered second day.

Threatening to hinder R-day parade, Kejriwal said that Rajpath on 26th January, will be thronged by lakhs of people, and not the tableau if his demands aren`t met.


"Republic Day does not mean people enjoying tableau at Rajpath... it means the rule of people," said Kejriwal raking up the issue of increasing cases of crimes against women in the capital.
"Doesn`t the parents` hearts beat restlessly, when their daughters leave for college," he said.


Speaking on the "anarchy" tag given to him by his detractors, Kejriwal said for some people anarchy means democracy.

So a major clash bound to reach courts of law for final settlement whether the Delhi government can appoint such a commission will engage our attention. If soon opposition parties meet and nominate Nitish Kumar as their prime ministerial candidate for 2019 elections the ambitions of Kejri will sink and it will be a damper for Rahul Gandhi.
Gadkari case: Then when Kejri withdrew his case against Gadkari after a spell in a jail, people knew him more as a pretender not a crusader.
The issue of the appointment of the commission has even given to Gopal Subramanyam a strange reputation.
Wednesday, December 30, 2015
DDCA probe or Nuremberg trial? Gopal Subramanium may well have asked for Interpol and an aircraft carrier
BREAKING NEWS
Officers Delhi secretariat have decided to go on one day leave on 31 December against a decision of Kejri to suspend some officers which he is not authorized to do. This chief minister of Delhi has already opened three fronts against himself, one against the central government , the second against DDCA and now against officers of Delhi government under him .
ASTROLOGICAL EXPLANATION
Kejri is running Jupiter-Ketu-Mercury dasha now and Mercury is in Mrityubhaga.
2
NITISH KUMAR
2) Nitish Kumar known as a sane and good candidate for even the highest post of Indian prime minister suffered worst setback after reported murders in Bihar led to the cry of return of JUNGLE RAJ a tag generally associated with Lalu Prasad Yadav. Here is a report.

( PATNA DAILY)
Nitish Worried over Rising Crime in Bihar; Summons DGP
28 DECEMBER 2015
Astrological explanation
The correct horoscope, in any, of Nitish Kumar is not available. If the Mithuna lagna horoscope of his circulating is correct, transiting Saturn and Mars aspecting the eighth house explains it.

The support of Lalu Prasad Yadav to Nitish is the reason for such endless controversies because Lalu's rule in Bihar was known and is referred to always a jungle raj. Return of RJD through Lalu pulling powerful wires from behind is bound to create a situation for Nitish, known as a development man, not the originator of jungle raj.
3
Hat trick against Congress Party: Sonia,Nehru and Nirupam (See appendix)

It is the second time that Sonia had to suffer scorpion bite in this fortnight.
Astrological explanation
3) Sonia: Saturn is transiting over her natal Ketu in Vrischika who dasha she is running now. It is Ketu Rahu Jupiter now and transiting Mars now is on her Jupiter the sixth lord.

4) Nehru is dead and one may see why and how it had to happen and his policies attacked.

5) Sanjay Nirupam: No horoscope is available. But in the past when he was in Shiva Sena he was in charge of party mouth piece in which highly critical pieces like the one now in the Con-greess Darshan has appeared against Sonia, the party president and Nehru creates some doubt his role as he is its editor.

6) Congress party (Meena lagna)
In its present Jupiter-Mercury-Saturn period it had to face it all. Jupiter aspected by the sixth and eighth lord, Mercury the seventh lord of its public image and Saturn in the sixth house, it has to fight hard to save its image.
After Mars moved into its eighth house in transit the bite is becoming unbearable.
4
AJIT JOGI AND BYE POLL
7) Ajit Jogi is in trouble (see appendix).

Astrological Explanation
Ajit Jogi (Kumbha lagna) is running Moon Mercury Jupiter. Moon is with eighth lord Mercury the eighth lord in the second house and Jupiter is in the eighth house.
5
The Year 2015 ends with news about Urine
COW URINE IN RAMDEV'S PRODUCTS ?
8) Earlier JNU students agitated against Baba Ramdev being invited to the university and not comes this controversy.No horoscopes are available.
Cow urine has been known from ancient times as a great curer of many diseases. In recent years it has been tested scientifically and even patent from USA for it obtained as it has been proven scientifically to have cured even cancer. But it is a banned product for Muslims ""Using products laced with human/animal urine is napaak and haram in Islam be it cosmetic product or life saving medicines. We try to mobilize the youngsters in Jumma namaaz to not use such products, but if need be, we shall spread more awareness through media and campaigns, especially for the youth for motivating them to stay at bay from such Patanjali products."
(The Times of India)
Patanjali lashes out at fatwa
Shivani Azad | TNN | Dec 30, 2015
On the other hand clearing his stand, Balakrishan has said that of 800 products of Patanjali only five products (godhan ark, kayakalp oil, panchagavya soap, phenyl and sanjivani vati) contain gau mutra, and that information is not concealed.
Ramdeo's excellent products have affected the business of multi nationals in India and it not unlikely that some of them are behind this propaganda.
On the other hand, camel urine which Muslims drink has been found to be dangerous by WHO as reported here .

Mers outbreak: Don't drink potentially fatal camel urine, WHO warns World Health Organisation has warned people to observe 'food hygiene practices' to prevent its spread
Tom Brooks-Pollock Tuesday 9 June 2015
The World Health Organisation has warned against drinking camel urine as it attempts to limit the latest outbreak of Middle East Respiratory Syndrome (Mers).
Seven people in South Korea have died as a result of Mers in the latest outbreak, the largest since the syndrome was first detected in the Saudi Arabia in 2012.
Authorities in Seoul confirmed the seventh death, of a 68-year-old woman who had a pre¬existing heart condition, on Tuesday. There have been 95 infections and 2,500 people are currently in quarantine in South Korea.

The WHO guidance was issued in response to the infection of a 75-year-old man thousands of miles to the west, in Oman, last week. Mers, caused by a new strain of coronavirus, can affect people and animals, and one theory is that the syndrome started in animals before making the jump to humans.

Mers has been detected in camels, and humans have contracted Mers after coming into contact with camels. However, doctors are still not sure how how humans become infected.

The man, who was said to be in a stable condition on a hospital isolation ward after testing positive for Mers on 29 May, was reported by WHO to own "a barn with camels and young calves, and [have] frequent contact with them". Mohammad, the founder of Islam drank camel' urine and was cured it is said. What would have he said if he was told about the WHO report ?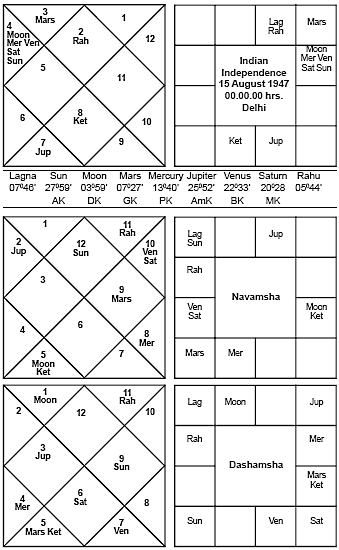 Ram Janma Bhoomi
Besides, the arrival of bricks in Ayodhya adds to this communal tension which will be uncontrollable in the Hindu New Year starting from 7 April 2016. The year 2015 is ending with stories of pain likely to take ominous proportions in the coming year 2016.
As only three hours are left for 2015 to be over comes the news of the beginning of a rift in the artificial coalition of Bihar. Bihar will be in news in 2016 both for the incidents of jungle raj as well as the blame game between the Lalu controlled RJD and JD(U) who Nitish Kumar is the chief minister.
The Times of India
INDIA
'Nitish's job to check crime': RJD, JD(U) clash over law and order in Bihar
PTI | Dec 31, 2015, 06.34 PM IST
PATNA: Close on the heels of RJD chief Lalu Prasad's apparent snub to Bihar chief minister Nitish Kumar over deterioration in the law and order situation, senior party leader Raghubansh Prasad Singh on Thursday expressed concern over the rise in crime and asked Kumar to check the slide. "Sensational murders of engineers in Bihar recently have proved that law and order is not good in the state," Singh said.
Expressing concern over spurt in crime, Singh, who is vice-president of the RJD, said it was the responsibility of the state government to maintain law and order.
In a comment which may not go down well with ally JD(U), Singh said, "JD(U) people are in the habit of hearing 'jay kaar' (hailing words) which they should end and take strong measures to rein in crime causing disturbance to people."

The rift in BJP
As the year is ending, the rift in BJP which not showing openly is now out in the open.

Interestingly if the Vimshottari dasha is calculated upto the level of Prana dasha on 31 Dec 2015 when this action is being taken, for the Mithuna lagna horoscope, the dasha is SUN SATURN JUPITER SATURN AND MARS the sixth lord of fights in this third house.

The Times of India
INDIA
BJP slaps show cause notice on suspended MP KirtiAzad
PTI | Dec 31, 2015, 09.00 PM IST
NEW DELHI: BJP today slapped a show-cause notice on its suspended MP Kirti Azad, asking him to explain within 10 days why he should not be expelled from the party for "indiscipline" and "anti-party" activities.

Darbhanga (Bihar) MP said he was "ready" with his reply and will send it to the party headquarters tomorrow. Party leader Subramanian Swamy, who had earlier questioned his suspension, has "vetted" his reply, they said.

Coming events are only casting their shadows before.

Look at the horoscope which will be discussed with predictions in the next piece

( 31 December 2015 midnight)